The tool
I created a tool that analyzes client requests on popular freelance platforms based on mentioned technologies and companies. This way, I can calculate the popularity of various blockchains for regular clients.
I used the «Top Ecosystems Monthly Active Developers» list. It contains the number of developers actively working on a particular blockchain. Blockchains and software companies must have at least 50 full-time developers to be included in the analysis.
The report contains four columns, representing client requests data per blockchain over a 1-, 7-, 14-, and 30-day period, respectively.
Findings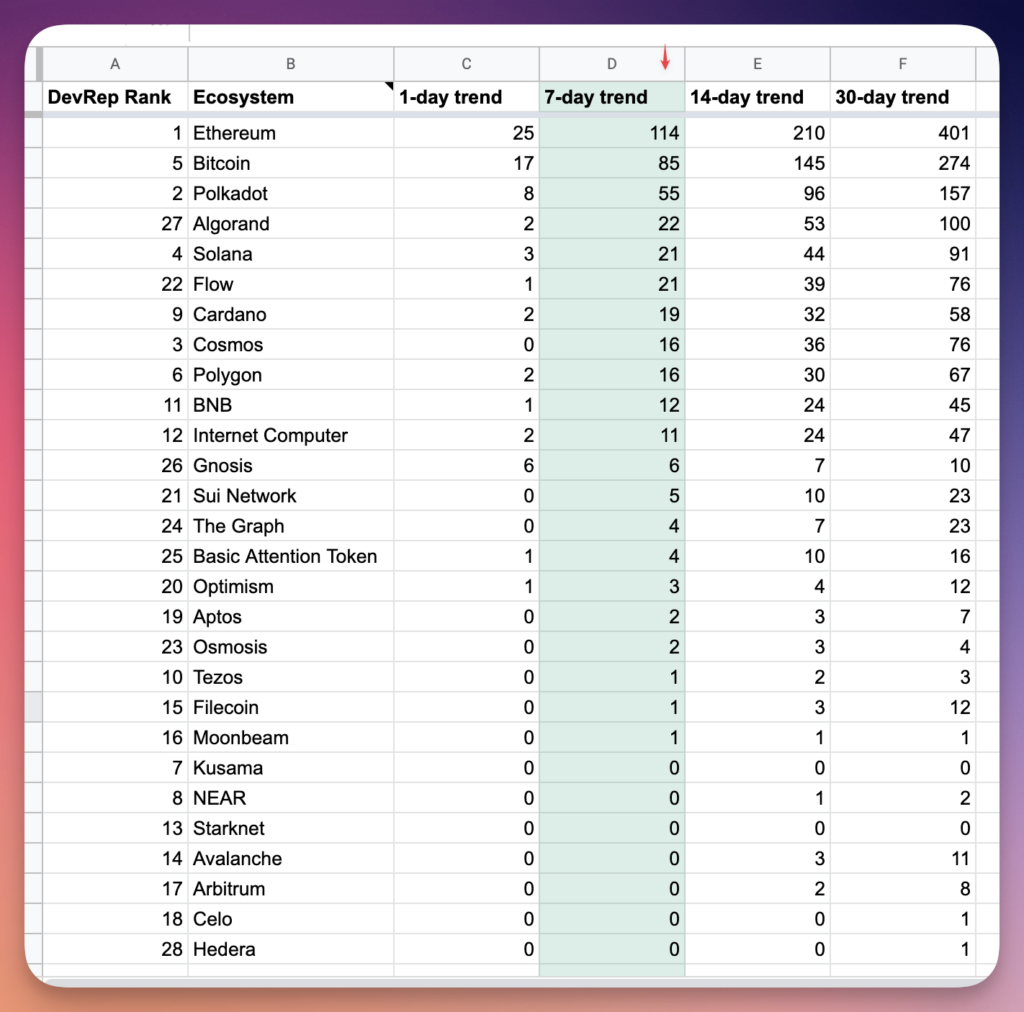 Measuring the popularity of blockchains among freelance platform clients
Ethereum took the first position with a 7-day trend of 114 client requests —the number one ecosystem according to the Developer Report's Ranking.
Bitcoin was 5th in the Developer Report's Ranking but took second place in my analysis — 85 requests.
Polkadot was 2nd there and 3rd here — 55 requests. Nothing interesting actually.
But then I saw Algorand in the 4th place on my list — 22 requests. It held 27th place in the Developer Report's Ranking. WOW.
Also, I would like to mention NEAR and Kusama. They both have 200+ full-time developers but 0 client requests on freelance platforms.
Play with the spreadsheet.